Bread!
I've recently developed an interest in bread baking in my (always copious) spare time. For now, I've created this post as a single one to aggregate my collection of my best bread pictures and links to my favorite recipes. Eventually I might flesh these out into individual posts. All images on this are my own bakes :)
Asiago Parmesan Ciabatta
This is absolutely my favorite recipe to make, found here. I follow it almost to the letter, using sprinkle parmesan, along with extra asiago to top it. Also, I like to top it with cream cheese while serving.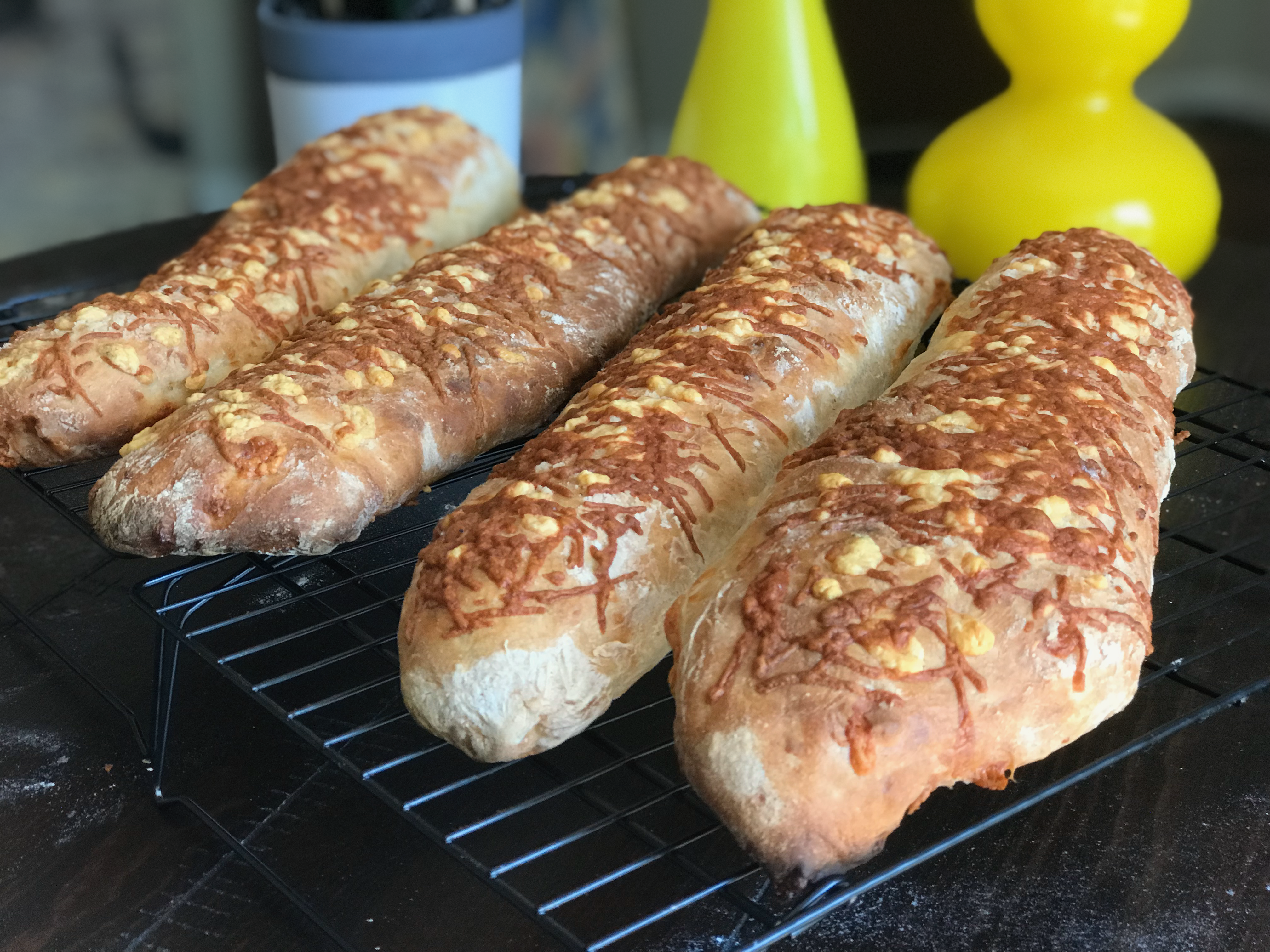 Bagels
This bagel recipe I got from a great video by Joshua Weissman. This recipe is awesome, and I highly recommend it. I like to top with Everything but the Bagel seasoning from Trader Joe's, rather than going through the stress of making it myself.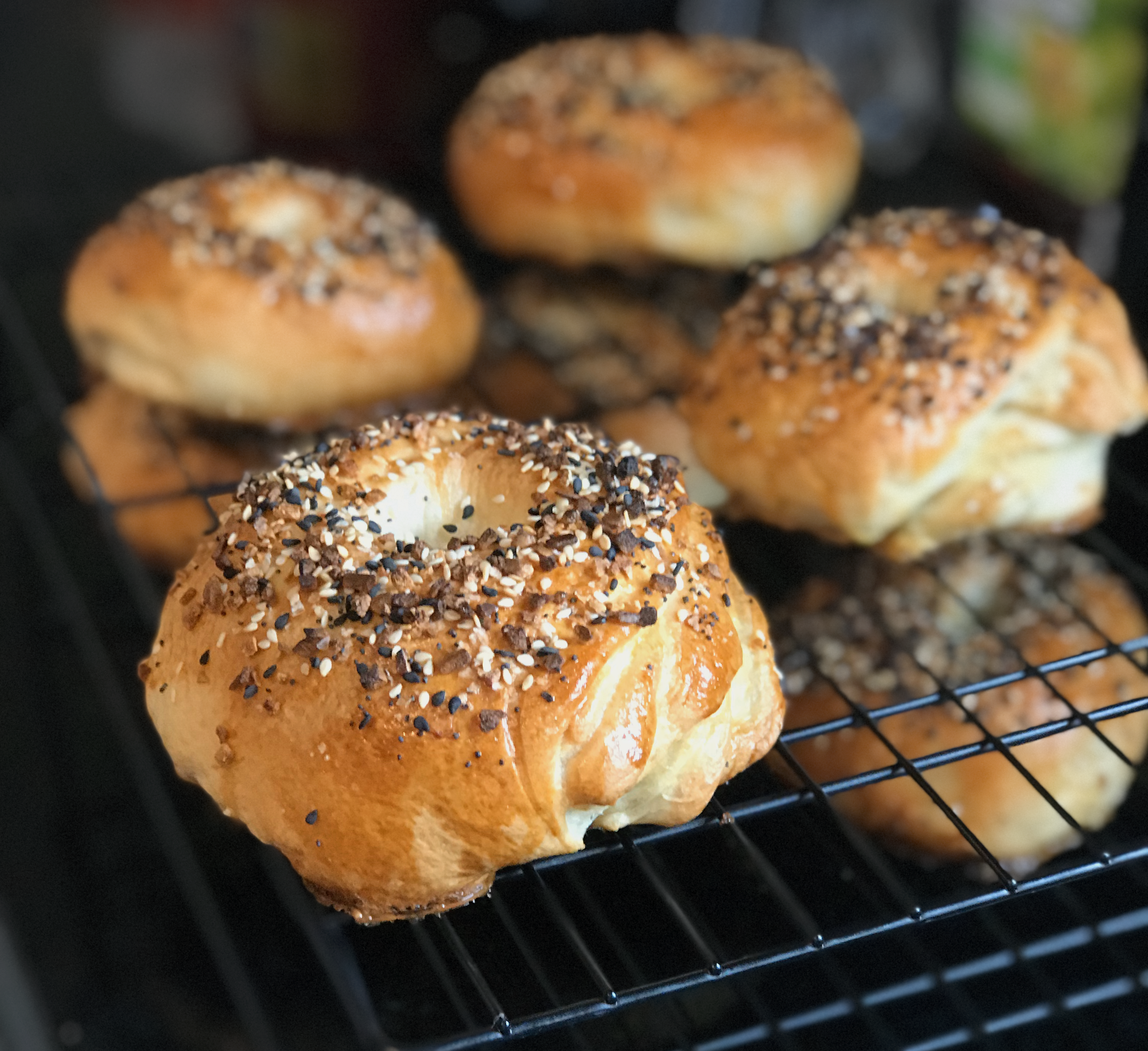 Sourdough Pretzels
I use the King Arthur recipe here, but don't do the recommended malt coating. Instead I boil water and add baking soda, then let each pretzel boil in it for 2 minutes, flipping halfway through. Here, again, I top with Everything but the Bagel.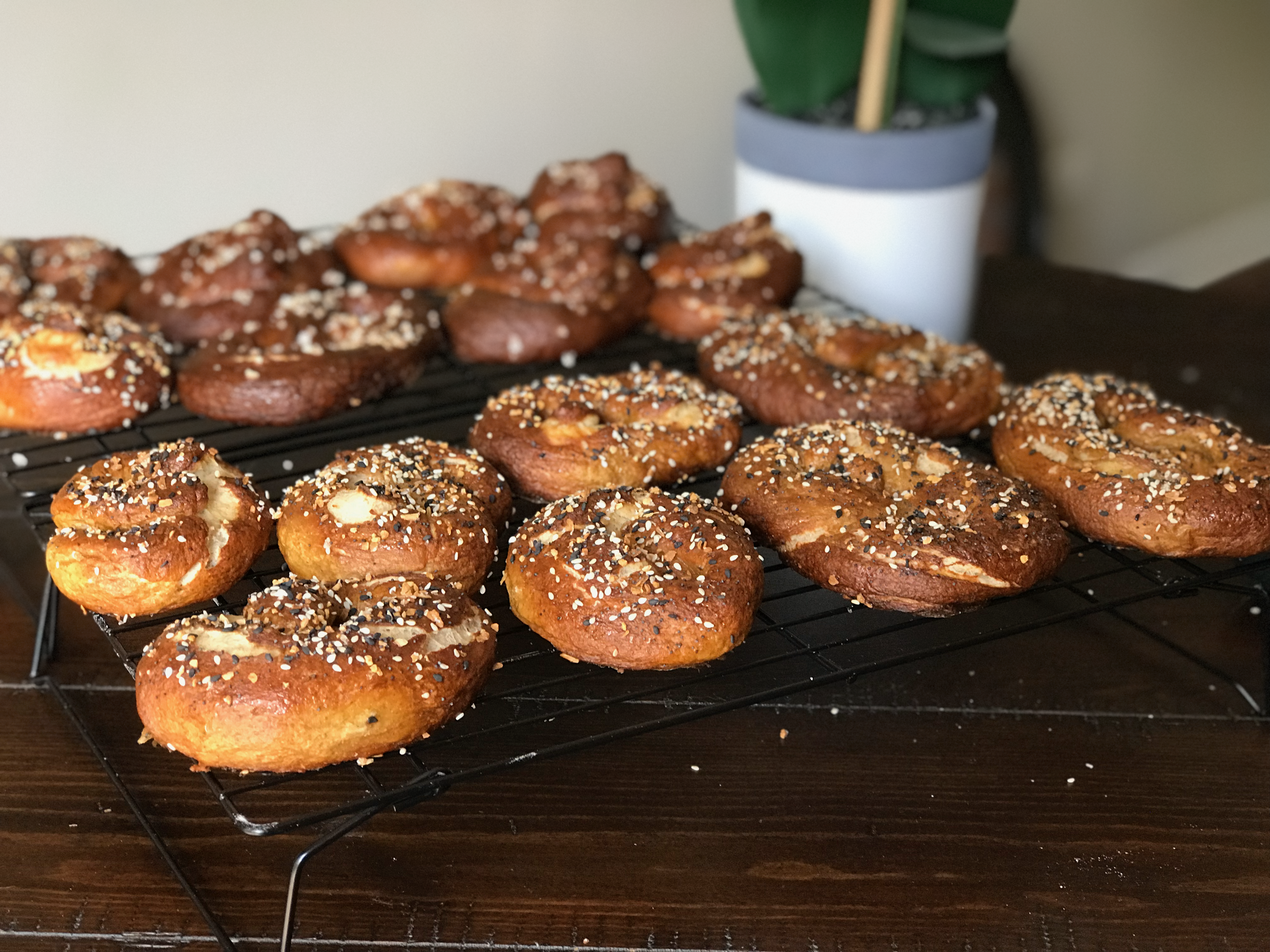 Cinnamon Rolls
While probably more "pastry" than "bread," per se, these homemade cinnamon rolls were quite fantastic, and surprisingly less difficult to make than expected.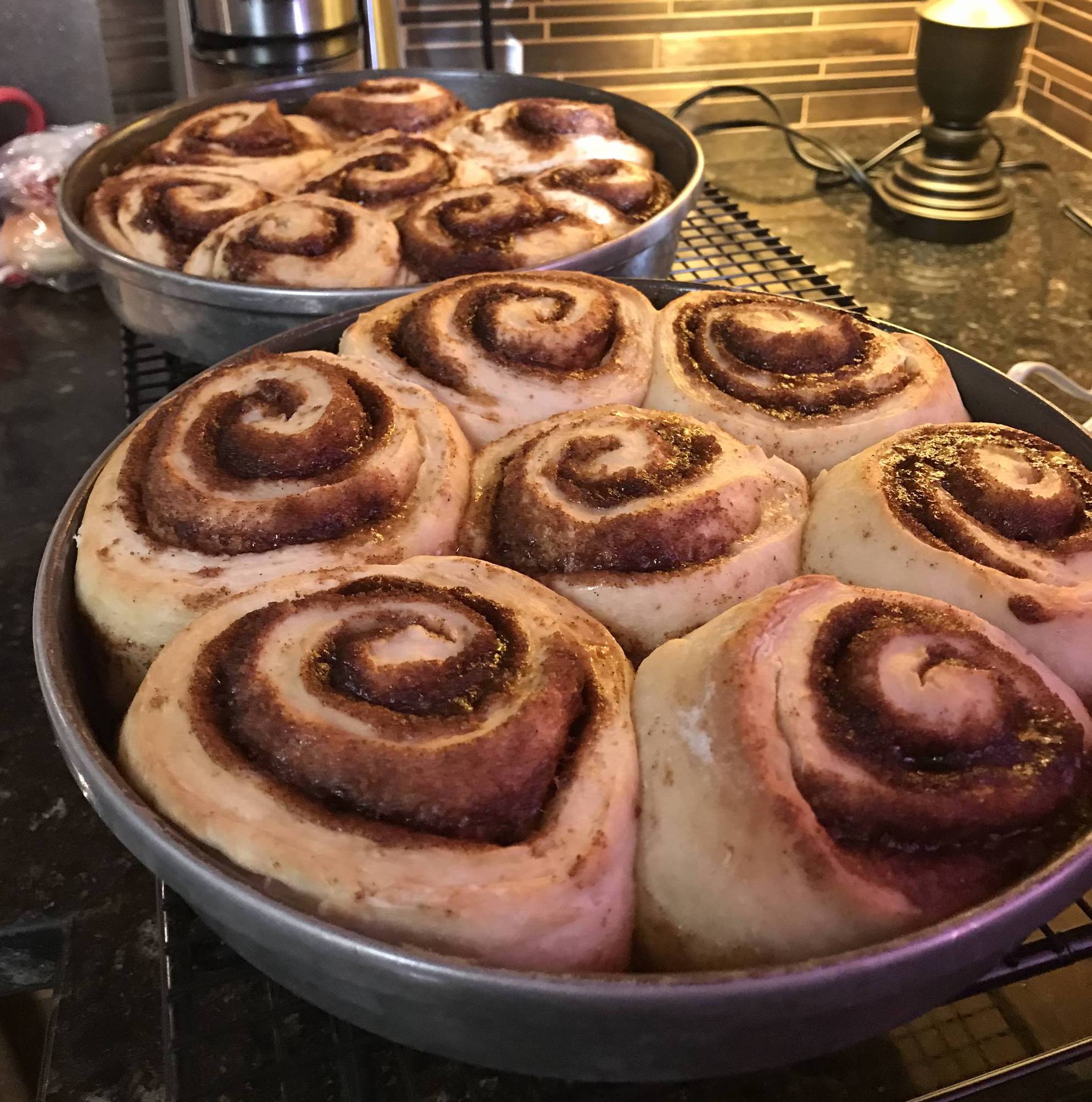 Sourdough Loaves
Last, here's a couple images of the sourdough loaves I've made. Generally, I try to follow the recipes out of Flour, Water, Salt, Yeast. My starter is 50% white, 50% rye. I fluctuate the hydration, generally try to keep it around 75%.
Overnight Blonde: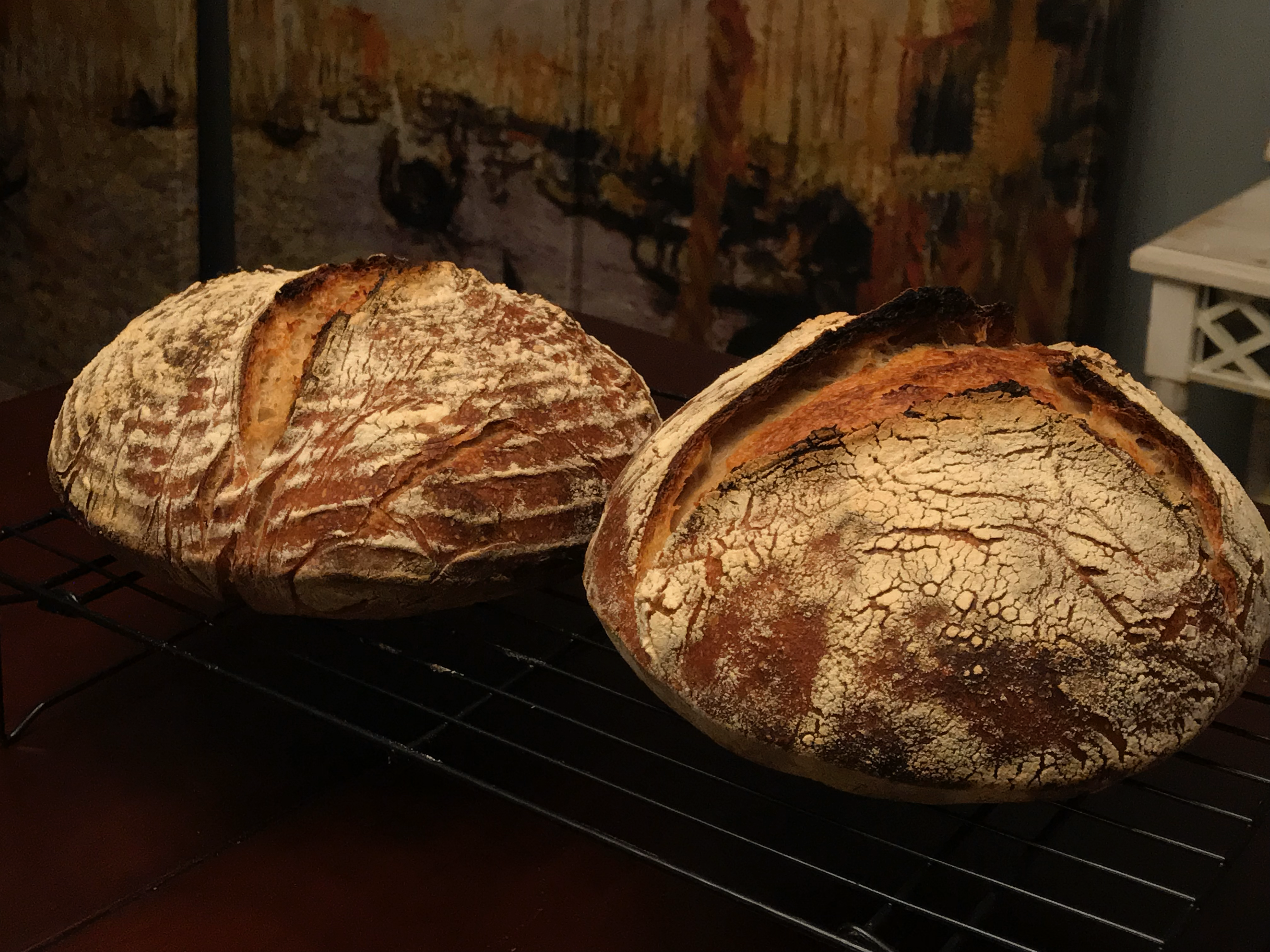 Cranberry Walnut Loaf: